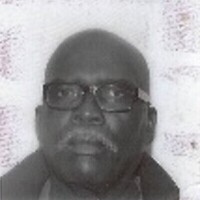 Amos Lee Jones
October 6, 1947 - December 17, 2022
Amos Lee Jones, 75, of Birch Lane, Suffolk, Virginia transitioned Saturday, December 17, 2022 at Northern Cardinal Rehabilitation and Nursing Center. He was preceded in death by his parents Rena Harrison-Jones and Theodore Jones, Sr. sister, Ethel Jones, brother, Theodore "Blind" Jones and grandchild Montrel Jones.
"Foot Tub" was drafted by the Army for the Vietnam War in 1966 only a few months after his High School graduation. He served as Private First Class in the Infantry where he quickly moved to the rank of Sargent First Class. He was deeply rooted in history especially boxing and football. What he could teach you in one month would be more than you could learn in four years of High School History Class.
He was a Houston Oilers fan, and when they changed to Tennessee Titans he became a Titans fan. He loved boxing, Especially boxers from the 60's and 70's. If he liked you, you knew it, but if he didn't like you. Then you really knew it. He was a member of Little Bethel Baptist Church where he sung in the Men's and Traveling Choir. Amos was also a member of A.A.S.R Bethel Lodge #7.
He leaves to cherish his memory his wife of 44 years Geraldine "chick chick" Jones of Suffolk, VA; son, Clarence "Boot" Jones (Nancy) of Richmond, VA; sister, Laura "Teety" Copeland; great-grandchild, O'Harold Staton, III; aunt, Sally "Meeegha" Brock of Suffolk, VA and brother-in-law, Daniel Eley of Portsmouth, VA; a host of nieces, nephews, cousins and friends.
A graveside service will be held 2:00 p.m. Thursday, December 29, 2022 at Albert G. Horton Jr. Memorial Veterans Cemetery. Professional services with dignity have been entrusted to Crocker Funeral Home, Inc.
Services
Graveside Service
Thursday, December 29, 2022
2:00 PM - 3:00 PM
Albert G. Horton, Jr. Memorial Veterans Cemetery
5310 Milners Road
Suffolkq, Virginia
Get Directions on Google Maps
Share this obituary