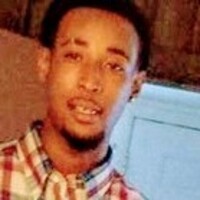 Antonio Lee "Tony" Beale, Sr.
August 8, 1991 - December 17, 2022
Antonio Lee Beale, Sr., 31, was called home to be with the Lord and Savior Jesus Christ on December 17, 2022. Antonio Lee Beale, Sr was born on August 8, 1991 Janical Joann White and Anthony Lee Beale.
He grew up with a passion for playing the drums in the church at an early age for Faith House of Refuge. He later became passionate for playing the keyboard which was his heart. Antonio graduated from Lakeland High SChool class of 2010. After school he worked several jobs doing fire watch inside the Navy Yard, Construction Company Electriction, laying tile, roofing, painting and cutting hair.
He leaves to cherish his memory two sons, Antonio Lee Beale, Jr. and Zekiel Beale of Suffolk; mother, Janical Joann White; father, Anthony Lee Beale (Gloria) of Suffolk; four sisters, Arnitea Beale, of Virginia Beach, Kylee Beale of New Hampshire, Jamika Bailey (Rufus) of Portsmouth, Jasmine Ross of Maryland; two nieces, Kyasia Sessoms and Mariah Holliman of Virginia Beach; Grandparents, Doris Ann White of Suffolk and Irvin and Elizabeth Beale of Suffolk; five uncles, Ronnie White, Harry White, Lamont White and Fred White (Thomasine) of Suffolk and Donell Beale (Tracy) of Maryland; five aunts, Shelia Powell, Maion Artis (Stefon) of Suffolk, Betty Griffin (Ronnie) of Elizabeth City, N.C., Sandra King (Matt) of Richmond and Lisa Parker (Thomas) of Williamsburg.
A celebration of life will be held noon, Friday, Dec. 30, 2022 at New Mt. Joy Food for Living Ministries. He will be laid to rest in Carver Memorial Cemetery. Professional services with dignity have been entrusted to Crocker Funeral Home, Inc.
Services
Viewing
Thursday, December 29, 2022
3:00 PM - 6:00 PM
Crocker Funeral Home
900 East Washington Street
Suffolk, VA 23434
Get Directions on Google Maps
Celebration of Life
Friday, December 30, 2022
12:00 PM - 1:00 PM
New Mt. Joy Food For Living Ministries
307 County Street
Suffolk, VA 23434
Get Directions on Google Maps
Share this obituary