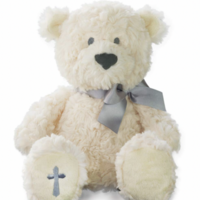 Baby Boy Khyson Amir Williams
October 6, 2022 - December 6, 2022
Khyson Amir Williams passed away peacefully in his mothers arms on December 6, 2022, at Children's Hospital of Kings Daughters in Norfolk, VA.
He is survived by his mother Dasha Nicole Williams; his maternal grandparents; Latonya Faison, Carl Faison, and Marki Lashley, his paternal grandmother; Ta'meika Kearney, great grandparents; Shelia Warren, Earnest Williams, and Barbara Williams, uncles; Treyvone Williams, Davon Williams, and Nasir Faison, aunts; Destini Shephard, Miracle Shephard, Ti'mya Kearney and Mi'Queen Kearney.
Baby Khyson touched many lives during his brief time here on earth and his loving memory will be remembered long after his passing.
A graveside celebration will be held 1:00pm, Thursday, December 15, 2022 at Carver Memorial Cemetery. Professional services with dignity have been entrusted to Crocker Funeral Home, Inc.
Services
Graveside Service
Thursday, December 15, 2022
1:00 PM - 2:00 PM
Carver Memorial Cemetery
2320 East Washington Street
Suffolk, Virginia 23434
Get Directions on Google Maps
Share this obituary