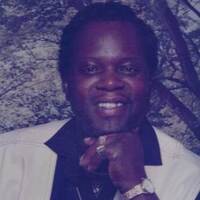 Benjamin Lee Parker, Jr.
March 31, 1951 - August 8, 2022
Benjamin L. Parker, Jr. was born on March 31, 1951, to the late Benjamin "Benny" L. Parker, Sr. and Dorothy Mae Bridgers Parker in Norfolk County, VA. He was the beloved husband of Brenda Parker. Benjamin and Brenda met at Crestwood High School and went on to marry as high school sweethearts.
Benjamin entered the workforce, in the state of Virginia, at the early age of 14. He worked as a Construction Supervisor/Foreman for multiple sites of Sir Galahad, to include the Camelot neighborhood of Chesapeake. Benjamin worked at Newport News Shipyard, A/C Lumber Company in Suffolk, and Union Camp Paper Mill in Franklin. He retired at an early age due to medical disabilities.
Benjamin was raised in a Christian home. He was a faithful Sunday School teacher for many years under the leadership of Pastor Lula Mae Savage and Pastor Stanley Wiggins at Union Chapel Church in Gates, NC.
Fellowshiping with family and friends was important to Benjamin. Some of his beloved pastimes and hobbies include repairing old cars, racing, listening to music, dancing, hunting, fishing, outdoor activities, fancy clothes, jewelry, sunshades, hats, & fine dining. He also practiced martial arts, boxing, and track & field during his early adult life, which taught him discipline and teamwork. He enjoyed life and believed in living life to its fullest. He had a unique humor about him, with a hint of wisdom. He was liked & loved by most and befriended many.
Benjamin was preceded in death by his parents, his sister Sheila Parker, and his uncles, James "June" Bridgers and Edward Lee Bridgers.
He leaves to cherish his memory: his loving dedicated wife of 50+ years - Brenda Parker; 2 daughters - Benjenecia Dildy(Eugene) & Brenette Lee(Wallace); 2 sons - Bryan Parker & Blake Parker; 12 grandchildren - Lyonell Lee (Antwanette), Brandon Lee, Imani Lee, Briyonna Sweatt, Garrett Dildy, Genecia Dildy, Geneene Dildy, Brooke Parker, Ashiyah Parker, Genia Dildy, Bryce Parker, & London Parker; 2 sisters - Edith Diane Ruffin(Thomas Eugene) & Claudia Parker; 1 uncle - William Bridgers(Clentoria); 1 special "aunt" - Bertha Bridgers; 4 nephews - Cornell Vaughan(Diane), Walter Edmonds, Jr.(Lisa), Kevin Edmonds(Kia), & Richard Parker; 3 nieces Crystal Vaughan Jacobs, Shawntae Parker & Amber Rentie; Special in-laws - The White and Brooks Families; 5 godchildren - Deontre Isaiah Hunter, Yolanda Miller, Brook Scott, Vanessa Stancel & Claudia Goodman; Honorary sister - Lorine Hardy; Honorary brother - Henry Jenkins; Special friends - Robert Edmonds, Pat Wiggins, Brenda & Coolidge Hunter, the Carrington Family and a host of great nephews, great nieces, relatives & friends.
A viewing will be held 1-7 p.m. Tuesday, August 16, 2022 in the Melvin J. Blowe Chapel of Crocker Funeral Home. A celebration of life will be held 11 a.m. Wednesday, August 17, 2022 at Pleasant Grove Baptist Church, Suffolk, Virginia. Mr. Parker will be laid to rest in Roosevelt Memorial Park. Professional services with dignity have been entrusted to Crocker Funeral Home, Inc.
To send a flower arrangement or to plant trees in memory of Benjamin Lee Parker, Jr., please click here to visit our Sympathy Store.
Celebration of Life
Wednesday, Aug 17, 2022
11:00 AM
Interment
Wednesday, Aug 17, 2022
Share this obituary