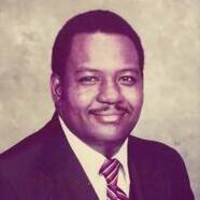 Earl Deloatch, Sr.
November 24, 1945 - February 16, 2023
Earl Harrington Deloatch, Sr. A long time resident of Suffolk, VA died on February 16, 2023. He was born in Suffolk, VA on November 24, 1945 to the late David Wardell Deloatch, Sr. and Essie Mae Deloatch.
Earl attended elementary and high school in Suffolk, and graduated from East Suffolk High School. Earl worked and retired from Norfolk Naval Shipyard as a machinist for 29 years. Earl was a member of Metropolitan Baptist Church. He also was a small business owner and worked and retired from Western Tidewater Community Services Board.
Earl was preceded in death by his siblings Brenda J. Deloatch, David W. Deloatch, Johnny L. Deloatch, Sandra J. Deloatch and Charles Edward Deloatch. He leaves to cherish his memory two children, Angela Michelle Knight (James C. Knight) of Suffolk and Earl Harrington Deloatch of Norfolk; five grandchildren and a host of family and friends.
A celebration of life will be held noon, Friday, February 24, 2023 at Metropolitan Baptist Church. He will be laid to rest in Carver Memorial Cemetery. Professional services with dignity have been entrusted to Crocker Funeral Home, Inc.
Services
Celebration of Life
Friday, February 24, 2023
12:00 PM - 2:00 PM
Metropolitan Baptist Church
125 County Street
Suffolk, Virginia 23434
Get Directions on Google Maps
Share this obituary