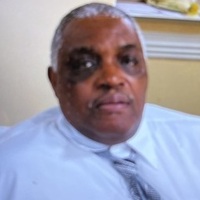 Edward L. Wellons
December 11, 1943 - November 20, 2022
On November 20, 2022 Edward Leroy Wellons, 78, a lifelong member of the Ivor community and beloved Deacon of Gilfield Baptist Church, Ivor, Virginia entered into eternal rest peacefully at the Courtland Rehabilitation Center located in Courtland, Virginia. Leroy was born December 11, 1943 to the late Ruth Wellons Lane and reared by the late James Walter Lane, Sr. Leroy was preceded in death by his sister Verdine Urquhart, brothers James Lane, Jr., and Willie Lane, Sr.
Leroy attended Hayden High School. His first job was working for the local veterinary in the town of Ivor which was two miles from home and his bike was his transportation. He then joined the Job Corps and got to travel to several states. He enjoyed telling stories of his experience while in the Corps. In the Corps he acquired the trade of Electrician Helper. When he returned home he worked for General Electric in Portsmouth until the company downsized. Leroy also worked for what is now known as Smithfield Packing Plant until his mobility became increasingly challenging.
Leroy acquired lasting nicknames especially that of Shack and Good time. Leroy loved playing cards, bingo, telling jokes and he had a quick wit. Leroy loved his family, especially his mom and siblings. His mom was a cheerleader, motivator and advocate. She never allowed him or his siblings to give in to his physical challenges. Ralph Waldo Emerson once said, "Our chief want in life is to find someone who will make us do what we can." Life is breathed into the "can" we can do by the right person, with the right word, at the right moment, delivering an essential truth in a loving and gracious way.
Leroy leaves to cherish his memory three sisters; Carol Wellons (Dot) Ivor, Virginia, Brenda Betts Norfolk, VA and Deborah Rice Zuni, Virginia; three aunts, Florence, Juanita and Joyce Lane of Ivor, Virginia. A dear cousin/friend Betty Lane of Ivor, Virginia. A devoted niece Regina Boone (Jobie), Stephanie Eley (Reginald), James Clayborne (Sherri), Tia Parker (John), Tonia Wellons (Lyndon), Tamara Wellons (Kinard), Willie Lane, Jr. (Erica), April Warren (Adrian), Crystal Betts, Robert Urquhart, Adam Lane (Pearl) and Courtney Rice. A plethora of great nieces and nephews.
A viewing will be held 2-5 p.m. Friday, December 2, 2022 in the chapel of Crocker Funeral Home. Leroy's Celebration of life will be held 11 a.m. Saturday, December 3, 2022 at Gilfield Baptist Church, 9040 Doles Road, Ivor, VA 23866. He will be laid to rest in the church cemetery. Professional services with dignity have been entrusted to Crocker Funeral Home, Inc.
Services
Viewing
Friday, December 2, 2022
2:00 PM - 5:00 PM
Melvin J. Blowe Chapel of Crocker Funeral Home, Inc.
900 East Washington Street
Suffolk, VA 23434
Get Directions on Google Maps
Celebration of Life
Saturday, December 3, 2022
11:00 AM - 12:00 PM
Gilfield Baptist Church
9040 Doles Road
Ivor, VA 23866
Get Directions on Google Maps
Share this obituary