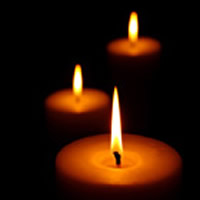 George Shelton Newby, Jr.
December 13, 1948 - August 11, 2022
George Shelton Newby Jr. was born in Suffolk , Virginia, on December 13. 1948. He was the oldest son of 9 children born to the late Frances and the late George Newby.
George passed away on August 11, 2022 with his youngest brother by his side , Calvin Newby.
George Shelton Newby Jr, was a very strong and stern man, Geoge wasn't a man of many words, but he stood on what he said. George loved listening to old school music, wrestling and playing Pac Man in his free time.
George attended school in Suffolk Virginia and that's where he started his family and career. George retired from Smithfield Packing in Smithfield Virginia.
George is survived by his eight children : Shelton Newby, Lamont Newby, Keisha Rease , Cindy Wingo (Reginald) , Dedrick Goodman, Deidre Goodman, Devin Newby and Tevin Newby .
Siblings : Shirley Collington (Russell) , Calvin Newby (Wanda), and Darlene Davis (Sister)
Grandchildren : Martez Newby, Elijah Newby , Yoneese Newby , Jermaine Hairston and Shyla Colman.
Great Grandchildren : Amaya Newby and Xion Newby
George was preceded in death by; George Floyd Newby and Frances Peete Newby (Parents), Janet Goodman (Wife) , Diane Wright (Sister), Mary Johnson (Sister) , Judy Newby (Sister) and Dennis Newby (Brother ) and a host of nieces, nephews , extended family and beloved friends.
All services are private. Professional services with dignity have dignity have been entrusted to Crocker Funeral Home, Inc.
Share this obituary