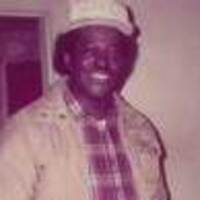 Howard H. Jones
March 24, 1933 - August 28, 2022
Howard attended Booker T. Washington High school in Suffolk, Virginia. Not much is known about the years Howard was taught at Booker T.., but he must have learned well and was an outstanding student, because interestingly enough Dr. Diggs and Mrs. Diggs and many people who were concerned in the community advised and offered to pay all his expenses if he did choose to attend college. Howard must have been around the age 16 or 17 because he chose to enlist in the Marine Corp and his mother reluctantly signed for him to enlist.
Howard enlisted and served his country 20 years traveling all over the world cooking on land and sea for Four Star Generals who came to visit his parents here in Suffolk. He was honorably discharged in 1972 after being promoted to Staff Sargent. Howard was a stubborn person, but a very generous person to his friends and family. Many of you will always remember how he would go to the Carolinas to fish and hunt, come home and cook all the wild game (bear and deer) and make it taste like steak. Some of you will remember Howard cooking on the 4th of July weekend, he cooked all the soul food you could eat and the whole Williamstown and Boston Communities would stop on the corner of 218 Bute Street (the Jones house) most of us will miss him at these events. Most of all, we will miss him sitting on the porch; do continue to blow your horn. Someone will always be there. Howard was also a church person. He believed in God and he attended Pleasant Plain Baptist Church in Drewryville, Virginia (Childhood Church), Calvary Baptist and Bethlehem Christian Church where he organized and played piano for the Male Chorus until disbanded by the the Pastor. Howard enjoyed singing and playing for the choir and was very saddened and disappointed when it was terminated. He was a very generous and a giver toe all of these churches.
Howard was preceded in death by his parents (John and Ida), two sisters, Ida Virginia and Ruby; brother, Linwood. He leaves to celebrate his home going six siblings, Arnetha Wilkins, Rebecca Johnson, Helen Holland, Rochester Jones, Elenor Walker and Carolyn Freeman Jones; many nieces, nephews, and friends. Howard will be missed.
A public viewing will be held 1-5pm, Thursday, September 8, 2022 in the Melvin J. Blowe Chapel. A celebration of life will be held 11:00am, Friday, September 9, 2022 in the Melvin J. Blowe Chapel of Crocker Funeral Home, Inc. Mr. Jones will be interred at Albert G. Horton, Jr. Memorial Veterans Cemetery at a later date. Professional services with dignity have been entrusted to Crocker Funeral Home, Inc.
To send a flower arrangement or to plant trees in memory of Howard H. Jones, please click here to visit our Sympathy Store.
Share this obituary