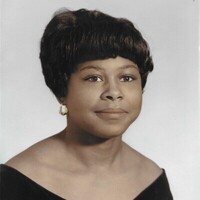 Irene H. Lowther
April 30, 1951 - September 28, 2022
IRENE H. LOWTHER (Jinks), 71, of 8970 Pineview Road, Suffolk, Virginia, departed this life on September 28, 2022 at Sentera Obici Hospital. She was born April 30, 1951 in Nansemond County to the late Benjamin and Rosa Lee Langston-Howell. She was predeceased by her husband of 44 years Henry T. Lowther. Also predeceased by two sisters and five brothers. She attended Southwestern High School and then graduated from Forest Glen High School 1971. Later in life, Irene furthered her education at Paul D. Camp Community College and in 1992 earned a Clerical Studies Certificate. Several years later, she earned and Associates of Arts and Science degree in Early Childhood Education from Paul D. Camp Community College.
After high school, she began her career in Food Services, working for: General Electric, Autumn Care, Farm Fresh, and Suffolk Public Schools. Later in life, she decided to pursue a career in Early Childhood Education. Irene was employed by: Even Start, The Children's Center, and later Suffolk Public Schools where she served as a teacher's assistant in the Early Start programs. Due to her husband's declining health, she decided to work a reduced schedule, thus becoming and Substitute Teacher and later retiring from Suffolk Public Schools.
At an early age, she joined Palm Tree Baptist Church. Later in life, she become Secretary of the Hospitality Committee. She was active until her health began to fail.
She had a giving spirit and always enjoyed talking and laughing about the good old days. One of her main passions was children. She absolutely loved working with small children and was always eager to offer suggestions as it relates to their early Pre-K education. One the weekends, she loved watching westerns and her favorite movie was Tombstone. She also loved watching the Jewelry Channel and collecting various forms of jewelry. A fan of music, she enjoyed: gospel and old school R&B. Before her death, her favorite song was "No Stoping Us" by Charlie Wilson. Later in life, she enjoyed traveling with her two sons to various cities: Atlanta, Georgia, Baltimore, Maryland, Miami, Florida, Las Vegas, Nevada, Chicago, Illinois, Charlotte, North Carolina, etc. Lastly, she enjoyed cooking her famous chicken and dumplings for her nephews.
She is survived by two loving sons LaKeith D. Lowther and LeKen D. Lowther, both of Suffolk, Virginia; one god-daughter Tonya Whitley (Chorey); one sister: Eva Odell White of Suffolk, Virginia; two Aunts Evelyn Collins (William), Ethel Langston; one sister-in-law: Gaynell Almond of Suffolk, Virginia, two brothers-in-laws: Lee A. Wilson of Franklin, Virginia and Stanley P. Wilson of Suffolk, Virginia, two devoted nieces: Aretha Howell and Debbie Jackson-Wiggins both of Suffolk, Virginia, a special great niece: Nyima Wiggins of Suffolk, Virginia, a special great nephew: Camden Whitley of Suffolk, Virginia, devoted cousins: Alton Collins and William Howell, both of Suffolk, Virginia, best friend: Laverene Wiggins of Suffolk, Virginia.
Lastly, at an early age, her older sister Lee Ellen Wiggins raised Irene from the age of 10 into adulthood. She became a sister/mother figure to her nephews: Gary C. Wiggins, Darris J. Wiggins (Mary-Ann), Rayland A.Wiggins, Rodney Wiggins (Debbie), and Reginald D.Wiggins all of Suffolk,Virginia and a host of nieces, nephews, cousins, and friends.
A public viewing will be held 12 Noon - 7:00pm, Thursday, October 6, 2022 in the Melvin J. Blowe Chapel of Crocker Funeral Home, Inc. A celebration of life will be held 1:00pm, Friday, October 7, 2022 at Palm Tree Baptist Church, 8165 Whaleyville Blvd, Suffolk, VA 23438. Pastor Anthony Summerville will deliver the message of comfort. Ms. Lowther will be laid to rest in the Howell Family Cemetery, 2405 Pittmantown Rd, Suffolk, VA 23438. Professional services with dignity have been entrusted to Crocker Funeral Home, Inc.
To send a flower arrangement or to plant trees in memory of Irene H. Lowther, please click here to visit our Sympathy Store.
Share this obituary