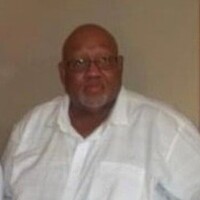 James L. Skinner, Jr.
September 11, 1950 - October 19, 2022
God mercifully called his servant, Minster James Leon Skinner, Jr. home to glory on Wednesday, October 19, 2022. He was born on September 11, 1950 in Suffolk, Virginia to Catherine B. Skinner and the late James L. Skinner, Sr.
Because of his love for the Word of God, he diligently pursued biblical studies courses. He received his Bachelors of Biblical Studies from Kingdom Life Ministries Bible Institute.
James was a member of New Paul's Holiness Church of Deliverance for many years where he was a member of the Ministerial Staff. He served as the bible study teacher when his health allowed. He loved to sing old hymns with his strong baritone voice, often helping with NPT Men's Choir.
James leaves to cherish his memory, his wife, Trina Skinner; three daughters, Cassandra Williams, Rosa Eure (Bennie), Angela Williams-Mosley (Maurice); one son Roland Gates, Jr. (Nichelle) of Suffolk VA; two brothers, Elton Skinner (Shirley), Tony Skinner (Erion) of Albuquerque New Mexico; three sisters, Juanita Skinner, Marvella Skinner of Ferris Texas, Pamela Skinner; twenty grandchildren; fourteen great grandchildren; one aunt, Alma Wright; a great host of nieces, nephews, cousins, extended family and many friends. He was preceded in death by one brother, Austin Skinner; two grandchildren, Shaquan and Raquan Williams; and one nephew, Kashean Owens.
A celebration of life will noon, Thursday, October 27, 2022 at New Pauls Temple, 720 Hosier Road, Suffolk, VA. He will be laid to rest in Holly Lawn Cemetery. Professional services with dignity have been entrusted to Crocker Funeral Home, Inc.
To send a flower arrangement or to plant trees in memory of James L. Skinner, Jr., please click here to visit our Sympathy Store.
Share this obituary