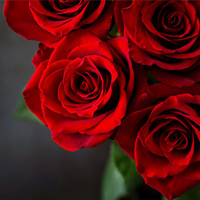 Joyce Rose Rogers
April 27, 1934 - November 6, 2022
LaRon "Deebo" Claude, 45, of of Millstone Court, Suffolk, Virginia transitioned Friday, November 4, 2022 at Bon Secours Hospital. He was preceded in death by his grandparents, Frank Daniel, Mary Claude and Helen Heloise Bagley; uncle, Kevin "KC"Claude of Suffolk, VA and his aunt, Gloria Jean Rodgers.
He was a class of 1996 graduate of Lakeland High School where he ran track for four years and earned several metals. LaRon also played baseball for the Whaleyville Athletic Association. LaRon worked at Burlington Capital Properties for eight years. He also worked with his family businesses, J&L's Rentals and L&J Lawn Care Services.
LaRon was affectionally known as "DeeBoo and Top Flight". LaRon loved his grand kids and enjoyed spending time with them outside. He loved football and his favorite team was the Buffalo Bills.
He leaves to cherish his memory his wife, Janice Claude; two sons, Trevon and Nyshon Claude; three daughters, Tashmekka Boatwright, Jazzmine Saunders and Jaylah Saunders; mother, Constance D. Bagley; father, Tony X. Bagley (Denise Bagley); two brothers, Antaion X. Bagley Sr (Kamia Bagley). and Ravon D. Bagley; sisters, Stacey Owens, Katrina Robinson and Michelle Jackson; grandchildren, Lyric and Loyal Eason; nephews, Antaion X. Bagley, Jr., Xavier J. Banks, Isaiah Jackson Navar Bagley, Nizayer Bagley, Noah Bagley and Jakarion Hunter; nieces, Kania Bagley, Morgan Stagg and Genevive Owens; Mother-in-law, Janice Lassiter (Michael) and father-in-law, Lindell Hunter (Lisa); brothers-in-law, Lindell and Justin Hunter; special niece and nephews, Jordan Turner, Jaylen Boyette and Kaylah Ward; special sister/manager, Teresah Rasaluah; godsons, Kamari Porter and Noah Brown; goddaughters, Whishes Wilson, Jeliah Wiggins, Kylin Porter and Taylor Smith; a host of other family and friends.
A viewing will be held 1-7 p.m. Tuesday, November 15, 2022 in the Melvin J. Blowe Chapel. A celebration of life will be held noon, Wednesday, November 16, 2022 at New Gospel Temple Church of God in Christ, 236 Mineral Spring Road, Suffolk, Virginia 23438. Superintendent Gerald Goodman will deliver the message of comfort. He will be entombed in Carver Memorial Cemetery. Professional services with dignity have been entrusted to Crocker Funeral Home, Inc.
Share this obituary