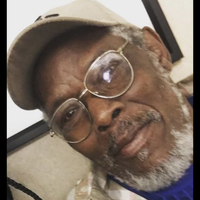 Ocie L. Boone
August 19, 2019 - November 18, 2022
"The Lord gave, and the Lord hath take away: blessed be the name of the Lord". Job 1:21
Ocie Lee Boone was born August 9, 1941 in Gates, North Carolina to the late Mary E. Boone and the late Johnnie B. Boone. He worked as a lumberman for many years.
God in his infinite wisdom decided on November 18, 2022 to gently rock to sleep his son Ocie Lee Boone.
He was preceded in death by his parents; his daughter, Karen Eley; five sisters, Emily Boone, Mary M. Boone, Margrit Booth, Alice Robinson, Martha Hall; four brothers, Johnnie Boone, Alexander Boone, Wendell Boone and Calvin Boone.
Left behind to cherish Ocie memory is one daughter, Angela A. Shannon; son, Michael Holliman; two sisters, Syroa Milteer (Zachariah), Sandra Boone; sister-in-law, Helene Boone; brother-in-law, Joseph Booth; eight grandchildren; eight great-great grandchildren; a host of nieces, nephews cousins and friends.
A celebration of life will be held 1:00 p.m. Saturday, November 26, 2022 in the Melvin J. Blowe Chapel of Crocker Funeral Home. Elder Jammie L. Lassiter will deliver the message of comfort. Professional services with dignity have been entrusted to Crocker Funeral Home, Inc.
To send a flower arrangement or to plant trees in memory of Ocie L. Boone, please click here to visit our Sympathy Store.
Viewing
Friday, November 25, 2022
1:00 PM - 4:00 PM
CROCKER FUNERAL HOME
900 East Washington Street
Suffolk, Virginia 23434
Celebration of Life
Saturday, November 26, 2022
1:00 PM
Melvin J. Blowe Chapel of Crocker Funeral Home, Inc.
900 E. Washington Street
Suffolk, Virginia 23434
Get Directions on Google Maps
Share this obituary