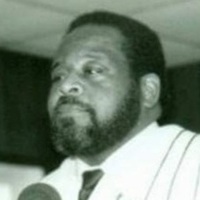 Rev. Richard Irving Headley
July 16, 1942 - December 15, 2022
Rev. Richard Irving Headley was born on July 16, 1942, in Philadelphia, Pennsylvania, to the late Irving Headley and Lillian Braithwaite. He passed away peacefully at home on December 15, 2022. Rev. Headley completed his education in the Queen Bridge school system in New York. Following graduation, he completed Manhattan Community College and Medgar Community College: receiving his Registered Nurse Degree.
Rev. Headley was affectionally called Handsome Headley by friends and family. He truly lived life to the fullest. He had a huge personality, a great sense of humor, and always loved to smile. Rev. Headley served his country as a member of the U.S. Army for three years and 28 days, exiting as a Staff Sgt. 91B20 Medical Corpsman. While serving his country in Vietnam, Rev. Headley was awarded The Purple Heart and several other distinguishing medals. After serving, Rev. Headley was employed and retired from The New York State Health Department.
While working for the New York State Health Department, Rev. Headley attended the New York Theological Seminary School where he gained his certificate to preach the gospel. Rev. Headley was licensed to preach on September 26, 1982, under the leadership of Rev. Louis C. Brewer, Pastor of the Union Baptist Church in Albany, New York. Rev. Headley was called to Pastor the Bethany Baptist Church in Albany, New York in November 1985 and retired in 2003. Under his leadership, many ministries were formed. Rev. Headley also served many roles in the Hudson River Frontier Mission Association and Empire State Congress.
Rev. Headley loved to serve the People of God in all capacities. He lived by the saying, "if I can help somebody along this path, then my living will not be in vain. Handsome loved to Fish the deep-sea waters and shared what he caught with family and friends. He loved serving as a Medical Coordinator on mission trips in Kenya, Africa, and South Africa.
Survivors include his wife, Delores Headley; three daughters: Tonya Headley, Carla Baillie (Haddon son-in-law), Aminata Headley (Gwendolyn Headley), and one son, Richard Issa Headley (LaKisha daughter-in-law) (Cynthia Headley); two brothers, Frank Headley and Andre Headley; Seven Grandchildren – Terrance Headley, Mikia Allen, Ashlye Smith, Essence Turner, Muhammad Turner, Richard Issac-Dale Headley, Liam Ronald-Gene Headley, and three great-great-grandchildren.
A viewing will be held 3-6 p.m Wednesday, December 28, 2022 at Faith Community Church, 100 E. 30th Street, Norfolk, Virginia 23504. A celebration of life will immediately follow at 6:00 p.m. Professional services with dignity have been entrusted to Crocker Funeral Home, Inc.
Services
Viewing
Wednesday, December 28, 2022
3:00 PM - 6:00 PM
Faith Community Church
100 E. 30th Street
Norfolk, Virginia 23504
Get Directions on Google Maps
Celebration of Life
Wednesday, December 28, 2022
6:00 PM - 7:00 PM
Faith Community Church
100 E. 30th Street
Norfolk, Virginia 23504
Get Directions on Google Maps
Share this obituary