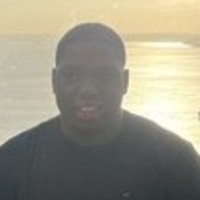 Roger William Franks, Jr.
February 24, 1997 - December 4, 2022
Roger, Mattered!
Roger William Franks Jr, 25 transitioned Sunday, December 4, 2022. He was born in Stoneybrook, NY on February 24, 1997 to Roger W. Franks and Cynthia L. Holland. Roger, also known as Skeeter was the youngest of 3 children. Roger always had a fun loving personality. He was preceded in death by his father Roger William Franks, 2002 and Grandfather Phillip William Holland. He is survived by a loving and supportive mother, Cynthia L. Holland and grandmother, Helen B. Holland of Portsmouth, VA. His older brother Djavon P. Holland of District Heights, MD. His two sisters, Tiffany Franks of Leesburg, FL, and Tara Cunningham of Newport News, VA. Two nieces (Torryn Rucker and Demi Rose Holland); three nephews (Dekari Holland, Brian Samuel Jr., and Anar Cunningham) and a host of aunts, uncles, cousins and beloved Friends who were extended family.
Roger attended Oxon Hills High School and graduated in 2015. During his career with an active top-secret clearance; Roger worked with the Department of the Army, as one of the Emergency Actions Controllers. Prior jobs Roger held was security position with U.S. Department of Justice (DOJ) and Central Intelligent Agency (CIA). In addition, Roger entrepreneurship started in 2013, with landscaping services. He most recently started his own clothing line called Calamas Appeal, LLC., and has partner with his mother in starting MedStar Transport Services, a service that offer transportation for medical patience. Roger enjoyed volunteering his time with the Alcoholic Anonymous Community (AA) in Arlington, VA., as one of his ways of giving back to the community. Roger had the personality and natural charisma to make friends no matter the situation, and his laugh was infectious to everyone around him. A man of many stories, some factual and others not so factual, all that would draw out inspiring conclusions.
Roger was truly a great man whose impact will be forever felt by his family that loves and adore him dearly. He was a selfless man whose passing left an unfillable gap in the hearts of his loved ones. His ability to sacrifice, provide, support, forgive, and love will be forever engrained in all he knew.
A public viewing will be held 9:30 - 11:00am prior to the start of the service. A celebration of life will be held 11:00am, Wednesday, December 14, 2022 at Faith Temple Holiness Church, 3957 Airline Blvd, Chesapeake, VA 23321. Mr. Franks will be laid to rest in Meadowbrook Memorial Gardens, 4569 Shoulders Hill Road, Suffolk, VA 23435. Professional services with dignity have been entrusted to Crocker Funeral Home, Inc.
Services
Viewing
Wednesday, December 14, 2022
9:30 AM - 11:00 AM
Faith Community Church
100 E. 30th Street
Norfolk, Virginia 23504
Get Directions on Google Maps
Celebration of Life
Wednesday, December 14, 2022
11:00 AM - 12:00 PM
Faith Temple Holiness Church
3957 Airline Blvd
Chesapeake, VS 23321
Get Directions on Google Maps
Interment
Wednesday, December 14, 2022

Meadowbrook Memorial Gardens
4569 Shoulders Hill Road
Suffolk, Virginia 23435
Get Directions on Google Maps
Share this obituary