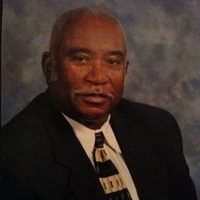 Theodore Roosevelt Hicks, Sr.
August 19, 1933 - January 30, 2023
Theodore Roosevelt Hicks Sr. departed this life naturally on January 30, 2023. He was a loving family man and had great respect for his friends.
Theodore was born on August 19, 1933, in Isle of Wight County, Smithfield Virginia to the late, Luther and Mammie Edwards Hicks. He was the last child of four children and adored by all his siblings for his warm smile and kindness.
He was educated in the Smithfield Public School System. He worked numerous odd jobs before settling on a career as a truck driver and a mechanic. While working at one of those odd jobs, he met the love of his life, Therese Walker. They were married for over 50 years and from this beautiful union, they were blessed with three sons, Theodore Jr., Andrae, Vondrae and one daughter Cheryl.
Theodore resided in Virginia all his life and was a faithful member of the New Branch Baptist Church in Ivor Va.
With family members by his side, Theodore peacefully transitioned at Northern Cardinal Rehabilitation Center, Suffolk, VA, on Monday, January 30, 2023. He was preceded in death by his loving wife, Therese W. Hicks; son, Andrae D. Hicks; sister, Virgie H. Jones; brothers, John Hicks, and Earl Hicks.
Theodore leaves his legacy of love and devotion to his daughter Cheryl Roberts (Jonathan); sons, Theodore Hicks Jr. (Renee), and Vondrae Hicks (Angela); daughter in law Jacqueline Hicks; grandchildren Corey Davis, Chervonnia Davis, Chervontah Thomas, Dasha Wiggins, Andrae Hicks II, Jada Hicks, Donnell Hicks Travis Ward and Tenesha Hicks and a host of great-grandchildren, and numerous nieces, nephews, cousins, extended family members and friends.
A celebration of life will be held at Missouri Baptist Church 2020 Lake Cohoon Rd Suffolk, Va. 23434 on Feb 11, 2023, at 11:00 am. He will be laid to rest beside his wife at the Carver Memorial Cemetery 2320 East Washington St Suffolk, Va., 23434. Family will receive visitation at the home of Vondrae and Angela Hicks,2525 Cedar Lake Dr. Suffolk, Va. 23434. Professional services with dignity have been entrusted to Crocker Funeral Home, Inc.
Services
Celebration of Life
Saturday, February 11, 2023
11:00 PM - 12:00 PM
Missouri Baptist Church
2020 Lake Cohoon Road
Suffolk, VA 23434
Get Directions on Google Maps
Graveside Service
Tuesday, February 28, 2023
1:00 PM - 4:00 PM
Carver Memorial Cemetery
2320 East Washington Street
Suffolk, Virginia 23434
Get Directions on Google Maps
Share this obituary