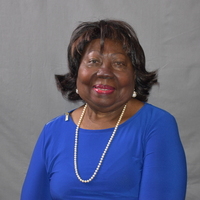 Virgie Sandifer
June 27, 1929 - September 16, 2022
Virgie Sandifer was born on June 27, 1929 to the Late Hugo Grant and Dora Worrell. She was preceded in death by her husband Thomas Sandifer Jr. and her sister Barbara A. Frier. Mrs Sandifer graduated from Norfolk State University with a Bachelor of Arts in Photo and Art History. She worked for General Electric for 20+ years. Upon her retirement she became actively involved with the Suffolk Public School system as a teacher and a mentor to all she taught. Mrs. Sandifer joined Zeta Phi Beta Sorority Incorporated in 1993. She was active in all aspects of her Sorority and won Zeta of The Year in 2014. Mrs. Sandifer also served as the Keeper of the Property and on the Amicae and Hospitality Committees. Mrs. Sandifer was extremely active in her church First Baptist Church where she sang in the Excelsior Choir, Chancel Choir, Mass Choir, Bereavement Committee, Caring and Sharing Committee and served on several other groups and committees. Her work and passion never wavered as she was also a member of the NAACP where she strived to improve her community and all she encountered.
Mrs. Sandifer leaves to cherish her memory with her (3) nephews Eddie L. Holland Sr.(Georgia), Marcus S. Elam (Virginia) and Marvin S. Elam Sr.(New Jersey) 6 Great Nephews and 2 Great Nieces. In lieu of flowers the family respectfully requests donations to be made to the Epsilon Theta Zeta Chapter of Zeta Phi Beta Sorority Incorporated Scholarship Fund. Dr. Sherie Davis P.O.C.
A memorial service will be held 11:ooam, Friday, September 23, 2022 at First Baptist Church Mahan. Professional services with dignity have been entrusted to Crocker Funeral Home, Inc.
To send a flower arrangement or to plant trees in memory of Virgie Sandifer, please click here to visit our Sympathy Store.
Share this obituary